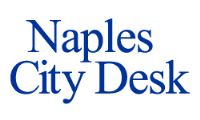 In-depth Stories on People, Politics & Business
This Story is Free!!
Get access to the Naples City Desk Archive for only $4.99 a month.
SEE RELATED STORIES:
Low-income H.O.M.E. buyers up $1 million on house gains, yet charity, county hit by Brock, HUD
County disputes HUD, Henning seeks to sue political rivals on 7 year old H.O.M.E. grant

Updated: HUD requires Collier County to pay back feds $427K related to H.O.M.E. grant
H.O.M.E. has already given Collier County $427,472 worth of notes
Activists from 20 churches: Collier Clerk's excess red tape holding up fed money for homeless, needy
St. Matthews House no longer seeking fed funds because of Clerk; $1 million fed money left not spent last year
Fed scrutiny needed so other charities aren't harmed by unfair audits, HUD grants admin, H.O.M.E. says
Brock: Federal housing officials not satisfied that 2008 H.O.M.E. grant was properly accounted for
Docs turned over in Naples City Desk public records lawsuit show deeper involvement by Brock, staff in audit
More than 300 pages of key documents surface after Brock's office said all public records turned over
Appraisals reviewed by Brock's own staff 2 years ago document construction Brock says not proven
Naples City Desk investigation: Internal documents show Brock allegations false, misleading
County Attorney: No money owed back to feds, H.O.M.E. charity housing grant properly spent, contrary to Brock & Henning allegations against political opponents
By Gina Edwards
Naples City Desk
County Attorney Jeff Klatzkow told federal housing officials in a letter Wednesday that "every penny" of the 7-year-old federal housing grant given to the charity H.O.M.E. was accounted for, properly spent to buy houses for low-income families, and that the county will recoup all $427,472 in federal grant money when the low-income homeowners eventually sell.
Klatzkow said the county doesn't owe any money back on the federal grant in his letter to the Miami director of the federal Housing and Urban Development department.
And County Attorney Klatzkow said in the letter:
■ All 11 low income families who originally bought houses from H.O.M.E. are still in the houses and benefitting from affordable houses and that the objective of the affordable housing program was fully realized;
■ Each and every home is now valued above its original purchase price;
■ H.O.M.E. sold the foreclosed houses to the buyers for less than what it paid to buy them and fix them up;
■ No federal money was used on rehab;
■ H.O.M.E.'s tax returns show the charity operated at a net income loss throughout its tenure, had no paid officers, directors or staff and that H.O.M.E., which closed in 2010, was subsidized with private donations from H.O.M.E.'s board of directors and others; and
■ As the houses sell, no-interest, no-payment notes and mortgages assigned to Collier County will be paid back and ensure that the county receives all $427,472 federal grant money back for future federally approved housing programs.
Klatzkow's letter comes in response to a June demand from HUD for the $427,472 back. HUD raised questions about the H.O.M.E. grant in response to a letter by Collier Clerk of Courts Dwight Brock.
Brock lobbied HUD to take action on the nearly 7-year-old grant in May 2014 and many of the issues identified in HUD's letter track concerns raised by Brock then. Brock shifted gears on his allegations in May 2014 after a Naples City Desk investigation showed Brock had made misleading and false allegations against H.O.M.E., the charity founded by his 2012 political opponent.
Attorneys for H.O.M.E. went on the offensive and said Brock should be investigated for misusing his public office and position as auditor to settle a political vendetta. Barlow and H.O.M.E board member Gina Downs filed a successful state ethics complaint against Henning, and Downs previously ran for office against Commissioner Georgia Hiller who was previously a Brock ally.
Brock says H.O.M.E. officers had conflicts of interest and HUD in its recent letter said H.O.M.E. officers benefitted financially.
Klatzkow in his letter to HUD said the federal Community Development Block grant funds "were used solely in the purchase of some of the homes, and I am aware of no allegation regarding a conflict of interest with respect to the sale or purchase of these properties."
Brock said the charity H.O.M.E. made profits on the grant that should have been returned to the county and that low-income families who bought the houses were potentially victimized because appraised values were lower than sale prices.
The sales prices reflected the no-interest, no-payment notes that were designed to recoup investment. Repayment of the zero-interest notes is due in 30 years or whenever the house resells, whichever is sooner. So, if the buyers flip the houses at market value, they have to pay back the notes that secure the charitable and government benefit they received.
"It should be noted that this program was conducted during the depths of the worst real estate market Collier County has experienced. Collier County experienced record numbers of foreclosures and abandoned homes, which artificially in the short term greatly lowered the cost of real estate, at the very same time that obtaining a private mortgage was near impossible for many working people … appraisals were little more than guesswork at this time," Klatzkow wrote.
Klatzkow included with his HUD letter a June story by Naples City Desk on WatchdogCity.com that found that the 11 blighted houses purchased and rehabbed by H.O.M.E. collectively are now worth almost $1.9 million based on Zillow estimates, or almost $1 million more than the low-income buyers owe on their monthly mortgages.
If the buyers sold their houses today, they would be required to pay back to Collier County all $427,472, plus state remodeling grants. Based on Zillow estimates, the low-income buyers would still come out ahead by $400,000, Naples City Desk found.
Brock told Naples City Desk last year H.O.M.E.'s assignment of the $427,472 in notes to Collier County didn't count as a return of income to Collier County because Collier Commissioners hadn't voted to officially accept the notes. In his May 2014 letter to HUD, Brock wrote that H.O.M.E. attempted to assign the notes to Collier County "with no evidence of acceptance."
An investigation by Naples City Desk in February 2014, "Good Deeds: Punished," found that Brock's staff urged county officials to not accept the notes in 2011 and pull a vote to accept the notes from Collier Commissioners' agenda.
Brock was unavailable at his office late Wednesday when Naples City Desk obtained Klatzkow's letter and a message for Brock's Finance Director Crystal Kinzel was not returned.
"Collier County recognizes that H.O.M.E. fully performed its national HUD purposes by placing low and very low income families into fully rehabilitated formerly abandoned and wasting homes," said Jeff Fridkin, Barlow's attorney, via email. "Collier County confirms that H.O.M.E. accounted for all taxpayer funds, had no program income, and secured taxpayers for ultimate return of the CDBG funds to be reused for future good purposes. Collier County confirms that it does not have any reason to return to HUD any CDBG funds expended by H.O.M.E."
Reporting By: Gina Edwards
Date: August 13, 2015
Contact Gina Edwards at ginavossedwards@gmail.com or by phone at 239-293-3640.